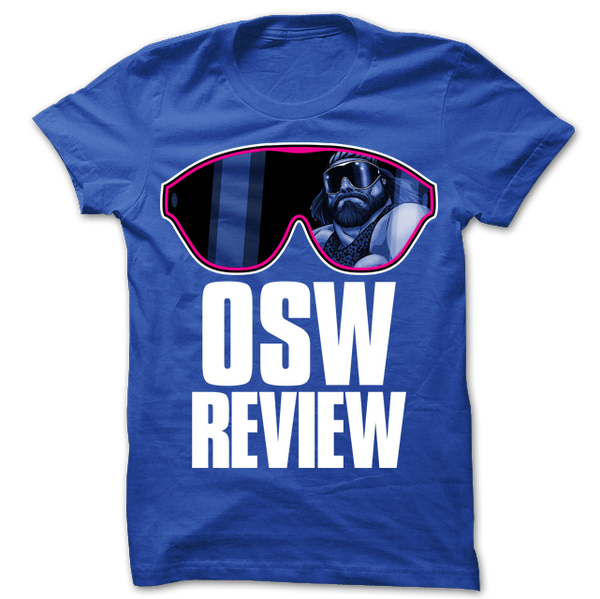 OSW Review Classic
OSW's first ever t-shart! And it's back! OSW Review is a comedy series on youtube, known for their extensive knowledge of chocolate bars and also old wrestling. This classic Royal Blue tee commemorates their run through the dizzying highs, terrifying lows and creamy middles of 80s and early 90s wrestling!

Binge watch their show on OSWreview.com!
...and remember, A WINNER IS YOU!
Printed on super soft Royal Blue Regular Fit shirts with Neon Pink, Black & White inks.
Product images for Illustration only, product may differ slightly due to printing techniques. Mockup indicates size on a Medium/Large sized shirt. Print size is consistent throughout all sizes so print will appear smaller in context on larger sizes.Original Squared Circle Design & Concept. 100% Unofficial everything else! Not connected, endorsed, or licensed by any 3rd party. Copyright Squared Circle Ringwear.